Our Projects
ARUSHA TOURISM AND DIPLOMATIC POLICE STATION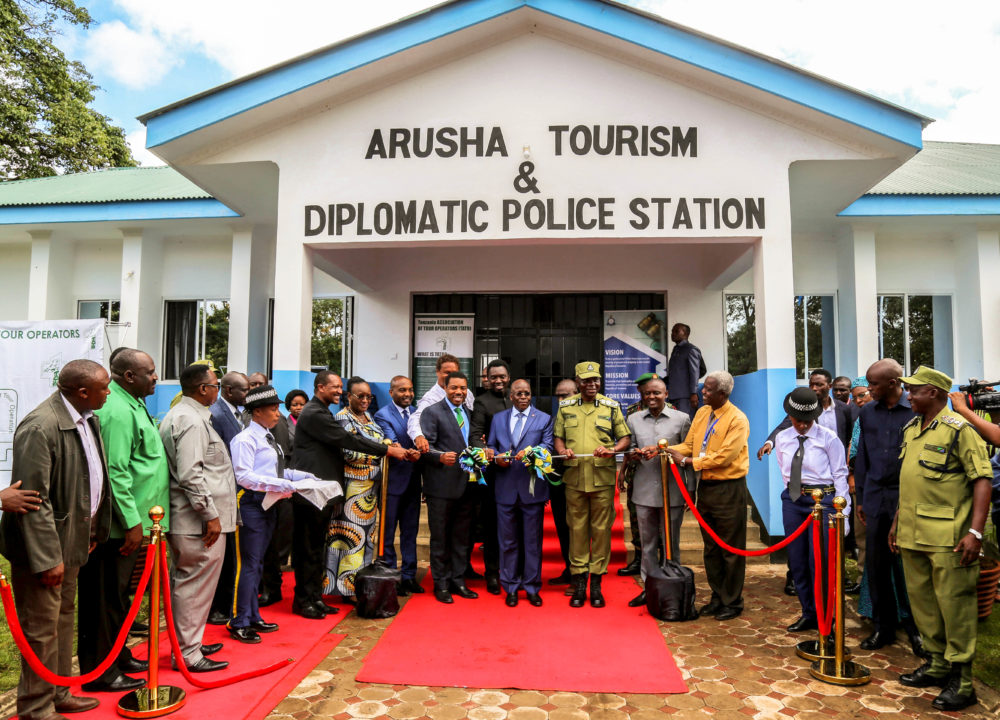 President: John Pombe Magufuli official opening the police station
Arusha April 7, 2018 – President John Magufuli inaugurated a modern police facility for international visitors named Arusha Tourism and Diplomatic Police Station built this year by members of Tanzania Association of Tour Operators at cost of 194 million shillings. The facility was build mainly to deal with police cases involving tourism and foreigners visiting North Tanzania. The association built the special police station to insure that Arusha, the hub of Tanzanian's northern tourism circuit, remains a safe heaven for both foreign tourist and diplomats. further more, the facility is meant to serve foreign visitors easily and quick, and to raise the profile of the country, too, in matters of security and justice
During the inauguration ceremony the president laughed at the association for leading the way in completing government efforts to address the problems hindering social and economic development in the country. Note the idea to build the station developed from the long-time good working relation between the Association and the Police Force that includes the establishment of a tourism desk at the Central Police Station in the city in 2013 to oversee the safety of tourists in Arusha.
In 2014, the Association gave a total of 15 motorcycle worth 27 million shillings to the police force in the region to complement Government efforts in maintaining security in the northern tourism circuit. And in 2016 the association contribute over 10 million shillings to cover the cost of repairing a police vehicle devoted to the tourism unit at the station.
"Security for our dear tourism is our priority number one. Our association has decided to join force with the police for the security of our visitors", The event was also attended by the Minister for home affairs, Hon. Mwigulu Nchemba, and the Inspector General police, Commander Simon Sirro, and other Government officials from Arusha Region.
In case if their is any one who wants to support Tato organization in our movement to the bright tourism future please contact us: Sirilli@tatotz.org / Cyrrill2002@gmail.com