Category

Tags

Street Address

P.O. BOX 2708

City/Town

Arusha

State/Region

Tanzania

Phone

+255 0786 705530

Mobile

Email

info@proudafricansafaris.com

Website

www.proudafricansafaris.com
Overview
PROUD AFRICAN SAFARIS LIMITED
---
Proud African Safaris, Tanzania's premier boutique safarioutfitter, excels at private, customized, luxury Tanzanian safaris,because that's all we do. We know Tanzania's beauty, culture, and wildlife better than the others and we strive to make all of yourTanzanian safari dreams come true.
Why Proud African Safaris?
At PAS, we pride ourselves on creating highlypersonalized and uniquely memorable experiences for every individual. Private means you'll have exclusive access to a 4WD safari vehicle andthe private services of an expert Naturalist guide, thus avoidingrestrictions dictated by scheduled group tours. Ultimately, each dayyou decide how long to game-drive and what animal encounters to pursue! Custom means we'll work with you to tailor an itinerary based onyour interests and our expertise. In short, PAS delivers onespectacular experience after another, exactly the way you want it.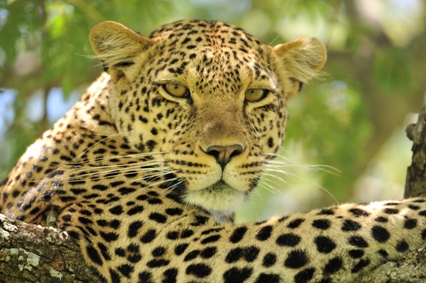 The PAS Difference
Proud African Safaris is a Tanzanian-owned and operated safari company: This makes us experts on the local wildlife,various regions, and its cultures. We know where to go, when to go, and how to make your safari experience the very best you can expect in Tanzania.
We hire only expert naturalist guides: We know a safari guide can make or break your trip, and we believe your safari experience should be fun and educational. That's why our company's owner has hand-selected Tanzania's top-rated Naturalists for their individual personalities as well as for their extensive bush knowledge. All of our driver-guides have a minimum of 10-15 years experience, and have formerly performed in roles such as park rangers,biologists, and/or conservationists in Tanzania's National Parks. Click hereto learn more about our Tanzanian guides.
We have a different philosophy than our competitors: We subscribe to the road-less-traveled philosophy. We will aim to take you where there are fewer crowds and where there are more exclusive game-driving opportunities. Our guides don't rely on CB radios to find out where everyone else is flocking to go see animals. We rely on our years of experience and individual skill sets, and we get it right.
We have an exclusive partnership with professional wildlife photographer James Blue. Led by James and the expert PAS Naturalist guides, these exclusive small group photo safaris throughout the Serengeti ecosystem are tailored for photographers looking to capture high quality images of the Serengeti's most alluring wildlife, landscapes and cultures.
We give you unlimited mileage for game-drives: While this may not seem like a big deal, it really it – you will have total flexibility to game-drive until your heart is content. That's what you came for, and are paying for, after all. Unlike our tour companies, we don't limit our clients to a few hours of game-driving in the morning and a few hours in the afternoon. We aren't trying to save on fuel or vehicle wear-n-tear. You will have maximized opportunities for wildlife-viewing on your schedule.
We offer you the best value to meet your expectations: We are exclusively a luxury safari tour operator that specializes in private, customized safaris. While we are not the least expensive safari outfitter we are also not the most expensive. When compared with other safari tour operators in our class, you will find that PAS offers an exceptional value.
Proud African Safaris, the premiere boutique Tanzanian Safari Specialists, can make your Tanzanian safari dreams come true by creating a highly personalized and uniquely memorable experience for every traveler in your group. We work with you to customize an unbeatable private, luxury, African safari based on your interests and our expertise. We'll be on-hand to personally assist you throughout the planning process and with every detail while on safari. Whether you are coming to see The Big 5, experience fascinating cultures, or just be witness to the primitive beauty of Africa, Separate Yourself with PAS.
---
Contact us today to begin planning your safari adventure.614-563-3579 or toll free in the USA at 888-629-6755.
P.O. BOX 2708, Moshono Area, Arusha
T: +255 0786 705530
E: info@proudafricansafaris.com