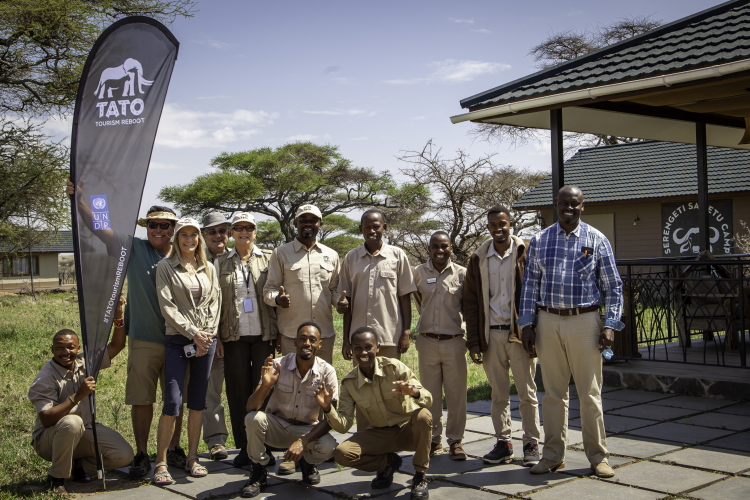 Tanzania New Travel Advisory

As of 17th March 2022, a negative PCR test is no longer required for vaccinated travelers to enter Tanzania.
Please read the extract from the official Government notice link.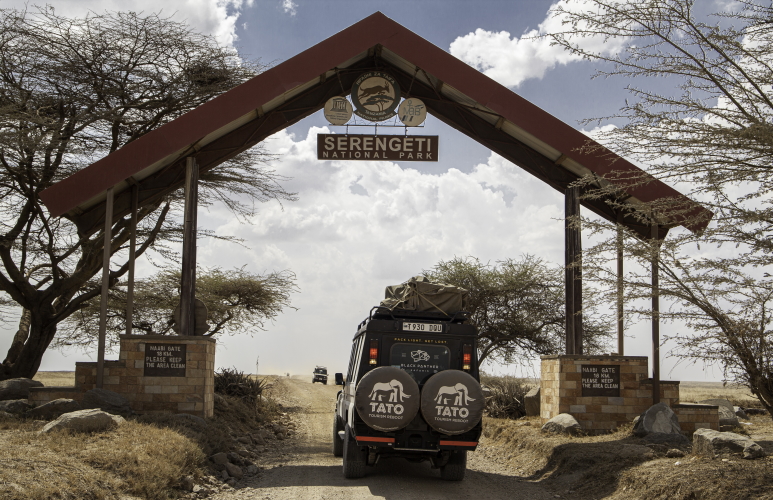 ❓ Question:
My vaccination card does not have a QR code, what should I do?
💡 Answer:
In three easy steps, you can get your secure, digital vaccine card that you can use anywhere. Check www.gogetdoc.com/vaxyes for your free, secure, verified vaccine passport.
❓ Question:
I'm not vaccinated, can I come to Tanzania?
💡 Answer:
You are most welcome! Just remember unvaccinated travelers need to carry a negative PCR test obtained within 72 hours prior to arrival in Tanzania.
❓ Question:
I am a Travel Professional. How can I learn more about Tanzania?
💡 Answer:
Join one of the proposed 2022 FAM Trips to Tanzania organised by the Tanzania Association of Tour Operators (TATO), designed exclusively for Travel Trade. Scroll down to learn more ⬇️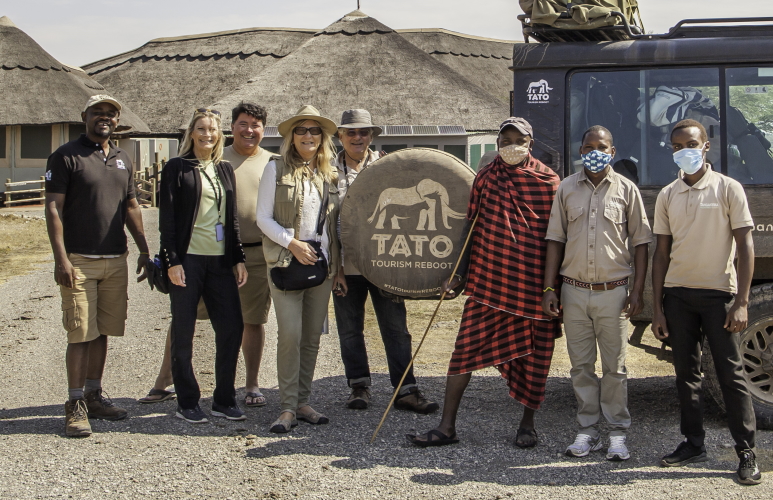 FAM Trips for the Trade

The adventure-filled journey features visits to iconic sites across Tanzania including Serengeti National Park, Ngorongoro Crater, Kilimanjaro National Park, Manyara National Park, and Tarangire National Park.
Throughout the 7 or 10-day journey, you will be able to network with key Tanzanian tour operators and lodge/camp owners, spot the legendary 'BIG 5', hot air balloon safari over the northern Serengeti, form unforgettable bonds with local community members, and so much more.
If you're feeling like you are missing out on the trip of a lifetime – don't worry – we are pleased to offer more trips in 2022 which you can preview below.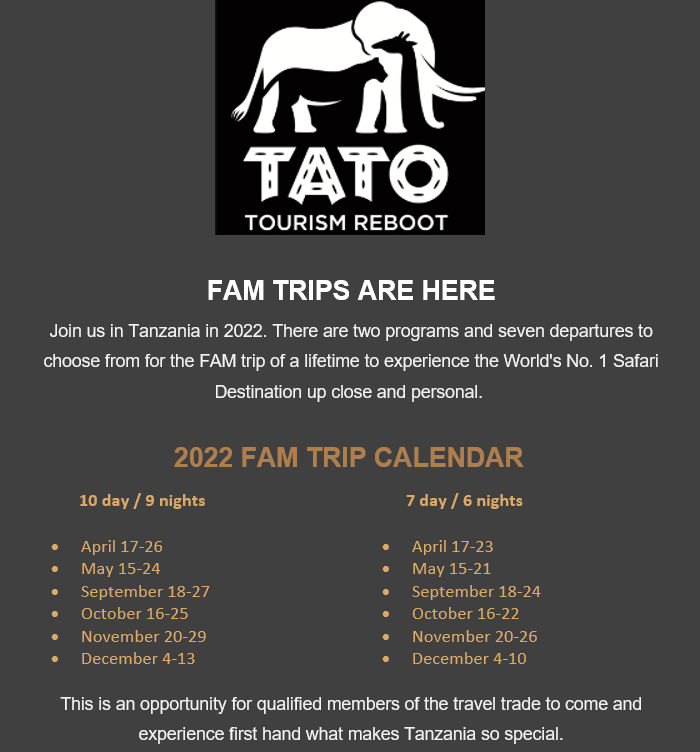 Still undecided or unsure about what to expect on your journey with us?
Visit TATO Tourism Reboot webpage or email us to famtrip@tatotz.org with your name and contact details.
Karibu sana, we look forward to welcoming you to Tanzania.